Special Guests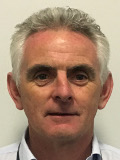 Paul Kane is a member of Chartered Institute of Civil Engineering Surveyors. He joined Ordnance Survey Ireland in 1980 and trained as cartographer for two years. He worked in administrative role in Ordnance Survey until 1983 before moving to Photogrammetry Department working on aerial triangulation, data collection, etc. In 1988 he moved to the USA and worked with an engineering company on civil infrastructure projects. In 1992 he returned to Ordnance Survey Ireland to work in Remote Sensing Department, focusing on digital photogrammetry and image processing. In 2015 he was appointed as Senior Operations Manager for remote sensing and geodesy. In 2017 he became Prime Delegate for Ireland at EuroSDR. Since 2018 he is the President of EuroSDR.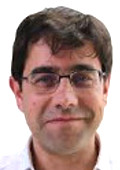 Dr. Joep Crompvoets is professor on 'Information Management in the Public Sector' at the Public Governance Institute of KU Leuven (Belgium), research manager, and senior researcher and consultant in the domains of GIS, SDIs, e-governance and public-sector innovation. He is the Secretary-General of EuroSDR, a European Spatial Data Research Network, which is a not-for-profit organisation linking national mapping and cadastral agencies with research institutes and universities for applied research in spatial data provision, management and delivery. Dr. Crompvoets contributed to the development of SDI strategies in different countries and regions. He published more than 400 publications in the fields of GIScience, public information management and soil science.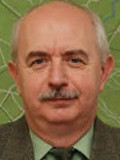 Dr. László Zentai, after serving as a Secretary General and Treasurer of the International Cartographic Association (ICA) in the 2011–2015 term, he has been asked by the new President to continue in this role for another term. Working in this position and serving the ICA is indeed something special, a privilege, but also a continuous service. He is Professor and Head of the Department of Cartography and Geoinformatics at the Eötvös Loránd University in Budapest. He is also serving as Vice-Dean of the Faculty of Informatics. He is an active orienteer and serve on the International Orienteering Federation's Council.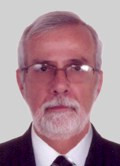 Dr. Paulo Marcio Leal de Menezes obtained an Engineer of Geodesy and Topography degree from the Brazilian Military Institute of Engineering, while working on several Amazonian mapping projects. He completed his MSc in digital cartography in 1987 and in 1994 he moved to the Geography Department at the Federal University of Rio de Janeiro. As Assistant Professor and Head of the Laboratory of Cartography, he was in charge of digital cartography, GIS, historical and thematic cartography programmes. In 2000 he completed his PhD in geography and took the position of Senior Professor. He is also a cartography consultant, working with private and government organizations. He was Vice President of the Brazilian Society of Cartography, Brazilian National Representative to ICA and ICA Vice President. He is a Vice-Chair of the joint ICA/UGI Commission on Toponymy.
Dr. Ivana Crljenko has been studying and living in Zagreb. She graduated in 1999, achieved her Master's degree in 2006 and PhD diploma in 2011 at the University of Zagreb, Faculty of Science, Geography Department. She has been employed as a lexicographer and cartographer at the Miroslav Krleža Institute of Lexicography since 2002, as an author and/or editor on many lexicographical publications. Her mayor scientific interest are geographical names, preferably exonyms. Currently, she is editing the second book on exonyms, Croatian Exonyms II: list of current and historical exonyms. She is a member of Croatian Geographical Society, IGU Commission: The Cultural Approach in Geography, UNGEGN's Working Group on Exonyms (very active) and East Central and South-East Europe Division, and IGU Commission: Toponymy.